Katrina Pacey: You Will be Missed
December 21st, 2017
It was reported yesterday in the Georgia Straight that long-time social-justice lawyer and friend of the firm Katrina Pacey will be stepping down from her role as Executive Director of Pivot Legal Society, where she has fought for justice for marginalized communities since Pivot's founding nearly twenty years ago.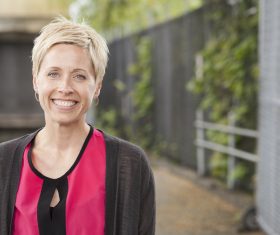 It is difficult to imagine Pivot without Katrina, whose passion, decency, and common-sense launched the socio-legal advocacy organization onto the national stage and provided a fiery but respected voice for the numerous communities which Pivot serves.
In person, Katrina is wise, funny, and gracious. It was thus a particularly sad day for Rosenberg Law — us social justice aspirants — as we mourned our community's loss of access to Katrina's wisdom and generosity in the coming years.
That said, we now understand that Katrina is simply departing Pivot and not, as we initially feared, disappearing altogether, leaving us alone and confused, like a tiny fawn watching its first rainbow evanesce into nothingness. For this, we are grateful.
From all of us at RK: congrats on everything, Katrina. You are a remarkable advocate and a tremendous person. We hope to see much of you in the coming years. That said, in your departure from Pivot, particularly after all your profound achievement, you will be missed.