Penelakut Tribe successful in BC Court of Appeal
July 14th, 2018
The British Columbia Court of Appeal released reasons for judgment this week in Hwlitsum First Nation vs. Canada et al., 2018 BCCA 276. In its decision, the Court defined the legal test to be used to determine whether an Aboriginal collective is capable of advancing a claim to Aboriginal title.
In the underlying action, the Hwlitsum First Nation sought declarations of Aboriginal rights and title over much of the lower mainland of British Columbia, southern Vancouver Island, and the Gulf Islands. The claim was made against Canada, British Columbia, the Penelakut Tribe, and the Tsawwassen First Nation, among others. The HFN sought damages in excess of $2 billion from the respondents.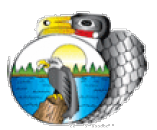 Graham Kosakoski and David Moriarty acted on behalf of the respondent Penelakut Tribe, against whom the HFN had made claims for reserve interests and damages. On behalf of the Penelakut, Graham and David argued that the HFN is incapable of advancing a claim to historic Lamalcha Tribe rights and title because the HFN, unlike the Penelakut, does not claim to represent the entire historic collective in question. The British Columbia Court of Appeal adopted our reasoning in full and denied the HFN's appeal. As Justice Fenlon explained for the Court:
As articulated by Mr. Kosakoski, counsel for the Penelakut, the appellants' position is this: Si'nuscutun, at the time of contact, enjoyed Lamalcha rights, and thus his descendants must also enjoy those rights. However, Si'nuscutun himself, as an individual, never held and could never hold any of the claims for Lamalcha rights. Those rights belong to the Lamalcha community and Si'nuscutun only enjoyed the benefit of the rights by virtue of his membership in that community… Since it is the historic community, and not one of its members, which holds the rights in issue, the appellants cannot represent the collective.
We are honoured to have been able to assist the Penelakut protect their traditional land and resources.